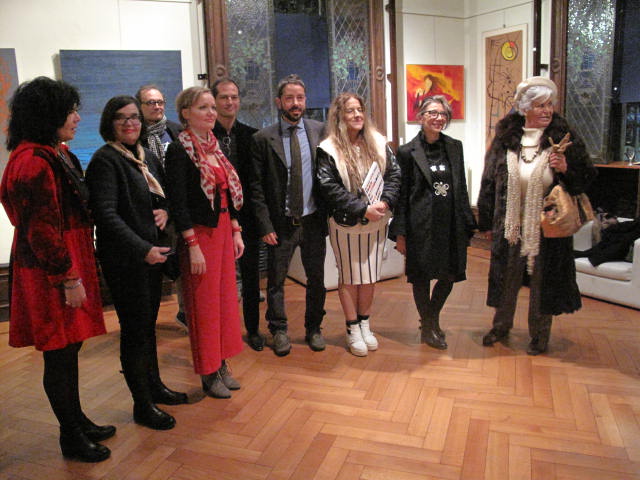 MILAN AND ROME
BETWEEN ART AND CULTURE.
Milano E Roma Tra Arte E Cultura.
Curated by the gallery "Il Collezionista".
In the wonderful halls of the Museum of Art and Science in Milan, near Castello Sforzesco, the gallery "Il Collezionista" inaugurated the first exposition about the double event European Intercultural Activity. Dr. Gabriele Giuliani, art director of the gallery, the director of the museum met the artists present and gave the diplomas and medals of honour. The opening aroused the curiosity and admiration of the public and the vernissage evening has been special. The event remained open to the public on January 22-26th at the following times: Monday/Friday 10.00am/6.00pm.